Low voltage distribution system: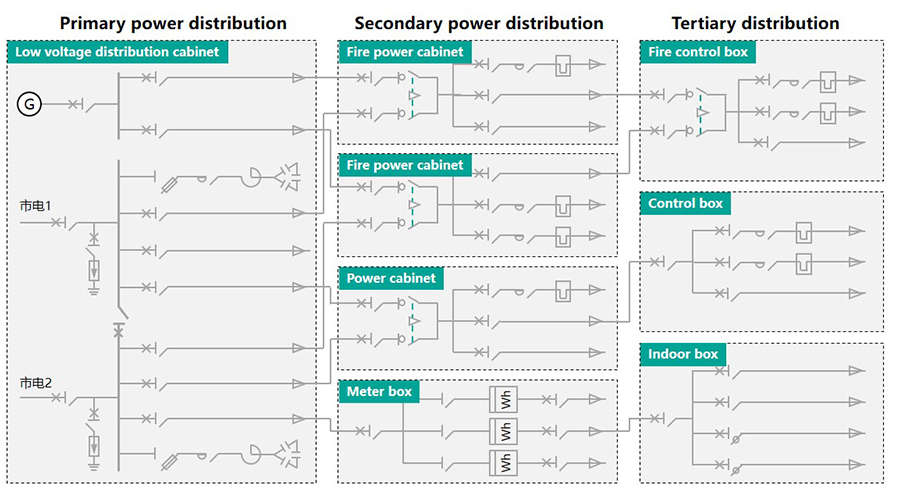 The primary and secondary power distribution cabinets are generally placed in the central power distribution room, and the primary power distribution cabinet is not directly connected to the power distribution system. It mainly includes incoming cabinet, reactive power compensation cabinet, liaison cabinet and feeder cabinet.
The secondary power distribution serves as a connecting link between the preceding and the following, and carries out the second distribution of electric energy. The power supply of the primary power distribution cabinet is distributed to each electric field of the building and placed in the public position or equipment room of each floor, which can be directly connected to the load. It mainly includes power cabinet, control cabinet, dual power switching cabinet, meter box, etc.
The third level distribution is the last level of the distribution system. The outgoing line is directly connected to the load. After the third distribution, the electric energy is supplied to each load and placed in each unit or near the equipment. It mainly includes control box, terminal box, etc.
Floor and public power distribution solutions: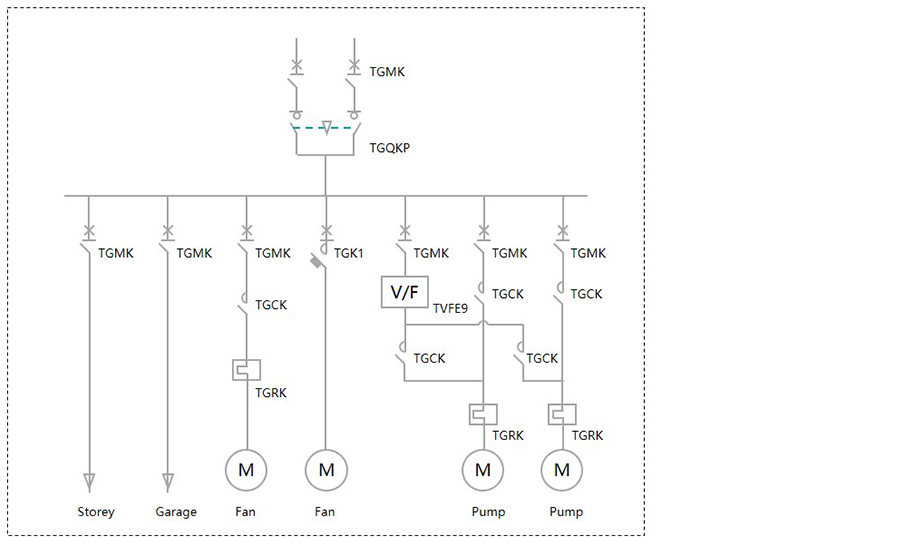 Fire center power distribution solution: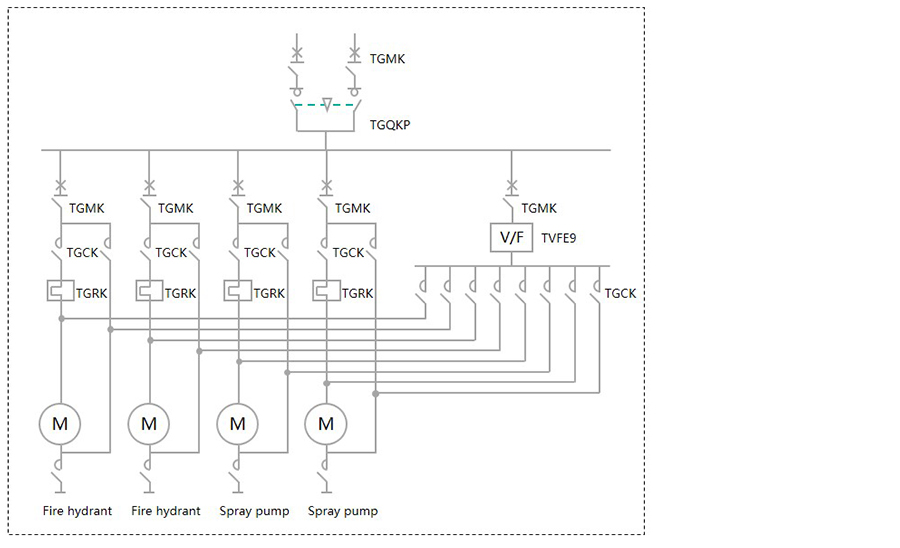 Terminal power distribution solution